Affordable, High-Quality Beats
Looking for the sickest beats online?
Da Farmacy is here to fill your script with the most sought after beats in the industry for your tracks.
Our 24 Hour Farmacy sells:
Rap beats

East Coast
West Coast
Dirty South
Dark
Trap
And more
Hip Hop beats
R & B beats
Club beats
Pop beats
All created by our featured artists.
Da Farmacy is not only the St Louis exclusive online beat store, but now anywhere you are in the country any genre of music, Da farmacy is the place to stop for high quality affordable beats.
Please feel free to browse and purchase solid production for your vocals. If you have any questions or would like to talk to any of our producers for custom beats. Please contact us via 314-231-3930 or [email protected].
Our Partner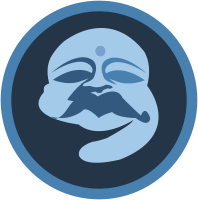 For over 15 years Phat Buddha has led the way in recording, mixing, and mastering for artists spanning over a wide range of genres. Providing the perfect balance of atmosphere, enthusiastic and experienced staff, and top of the line equipment allows Phat Buddha to deliver high quality results for any project.